There are 3 possibilities for surgical treatment:  
conservative treatment,
arthroplasty,
arthrodesis.
Conservative treatment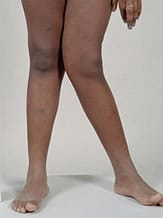 It is usually reserved for young patients with little or no osteoarthritis, but having an architectural disorder which could eventually evolve into a proven osteoarthritic disease.
Its purpose is to correct architectural flaws and axis defects.
Realignment osteotomies (hip or knee) are part of this treatment category.
Arthroplasty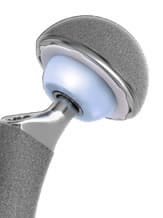 Prosthetic treatment or arthroplasty is indicated in patients usually over 60 years with advanced osteoarthritis, after failure of the medical treatment.
It provides good results in many osteoarthritic locations (hip, knee) but is still being evaluated for others.
It involves replacing the two sides of a joint.
Hip prostheses differ in their attachment to the bone and according to their friction coupling. There are several friction couplings: metal/polyethylene, metal/metal, ceramic/polyethylene, ceramic/ceramic. Couplings using polyethylene for the acetabular have a lifespan of 10 to 20 years depending on the activity of the patient. For metal/metal or metal/ceramic or ceramic/ceramic couplings the wear rate is lower but there is a higher risk of fracture.
Knee prostheses can be unicompartmental to replace the femorotibial compartment, only or bi or tricompartmental.
Sometimes silicone implants are used for the fingers.
Attaching the prosthetic implant is done using two techniques: either attaching it using cement or the attachment between the bone and the prosthesis is done by impaction.
Arthrodesis
It consists in joint fusion in a functional position. The final blocking of the joint can be obtained by screwing, external fixation or intramedullary nailing. It is indicated, rarely, in some locations (hands). This technique provides good pain relief at the cost of the loss of mobility.